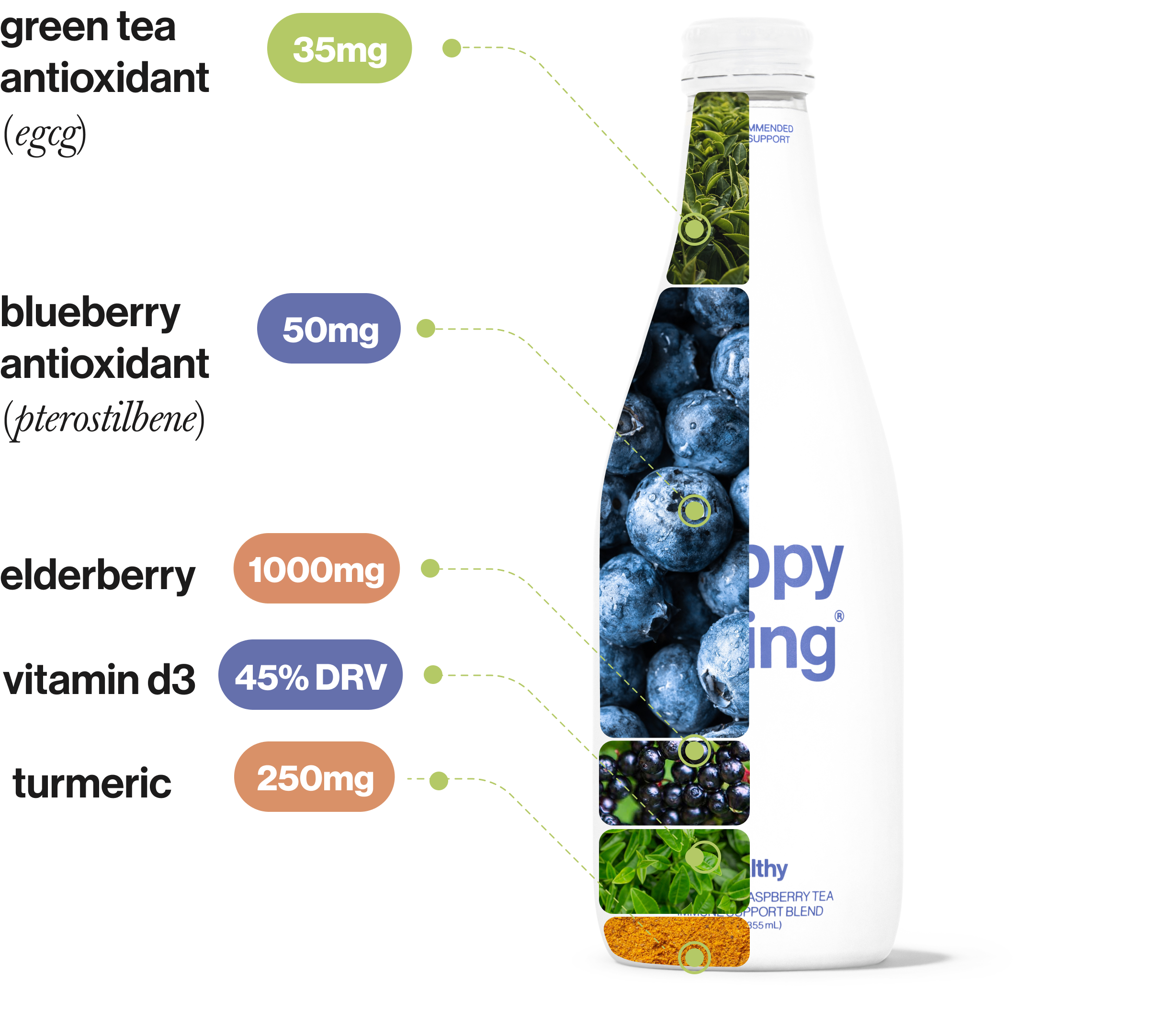 good gut health is key.
when it comes to health, everything is connected.
a healthier gut means better mood and improved immunity.
you know this, which is why you've tried a lot of "gut-healthy" stuff.
but you've been turned off by the poor flavor or limited effect of what you've found so far.
customers love it:
I am so happy to have found happy being! I've noticed improvements in my digestion and energy levels since I started drinking one bottle per day for the last two weeks. It's refreshing and delicious, and I'm hooked!"
alexa b.
verified reviewer
9/19/2022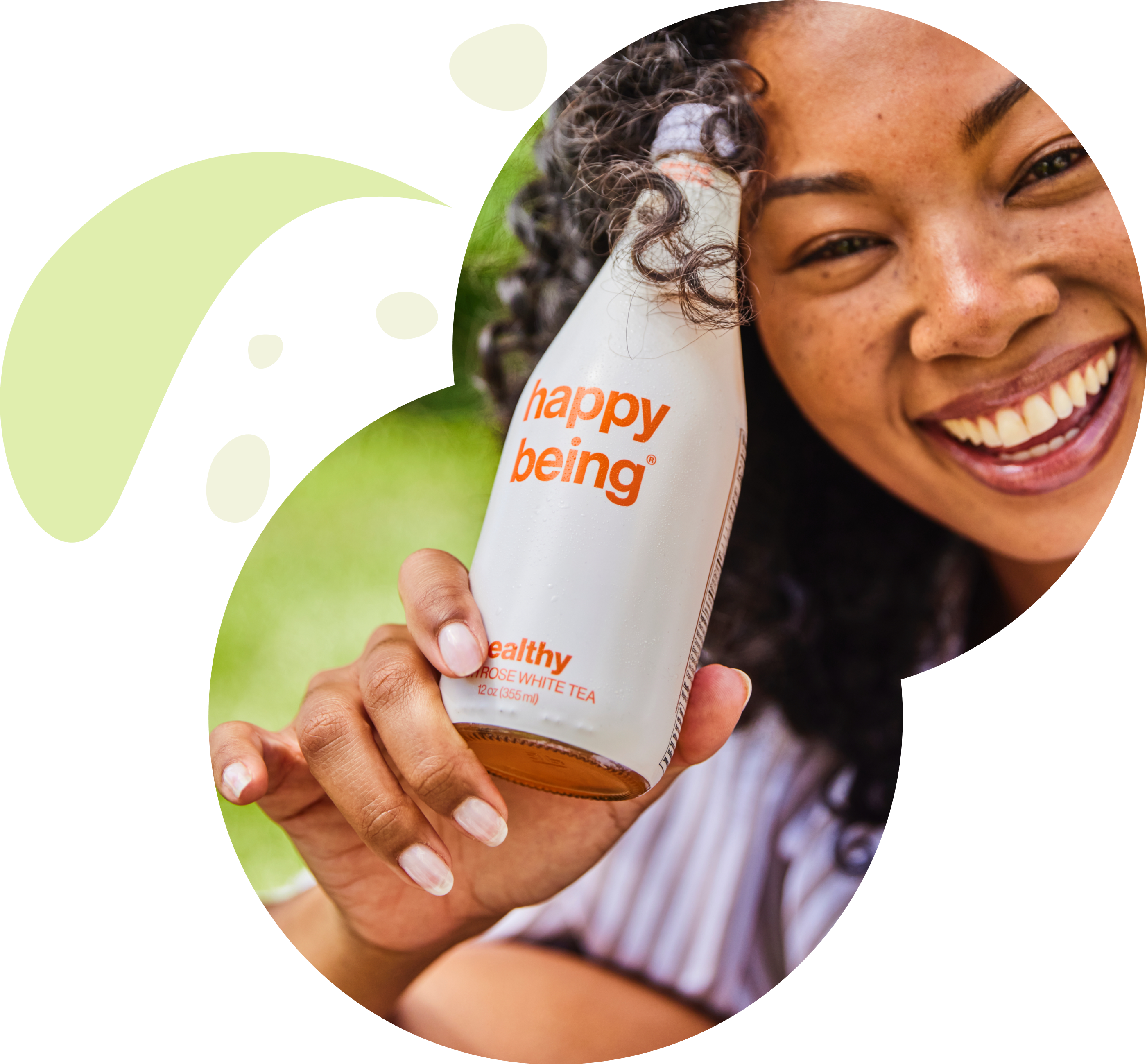 The end result:
a drink that helps heal your gut
- and tastes good doing it.
every bottle of happy being® is loaded with the exact amounts of polyphenols (naturally-occuring nutrients) needed to fix your gut.

science shows that polyphenols have a prebiotic effect on gut health. which means happy being® feeds good gut bacteria and fights inflammation that causes pain, bloating, indigestion, and more.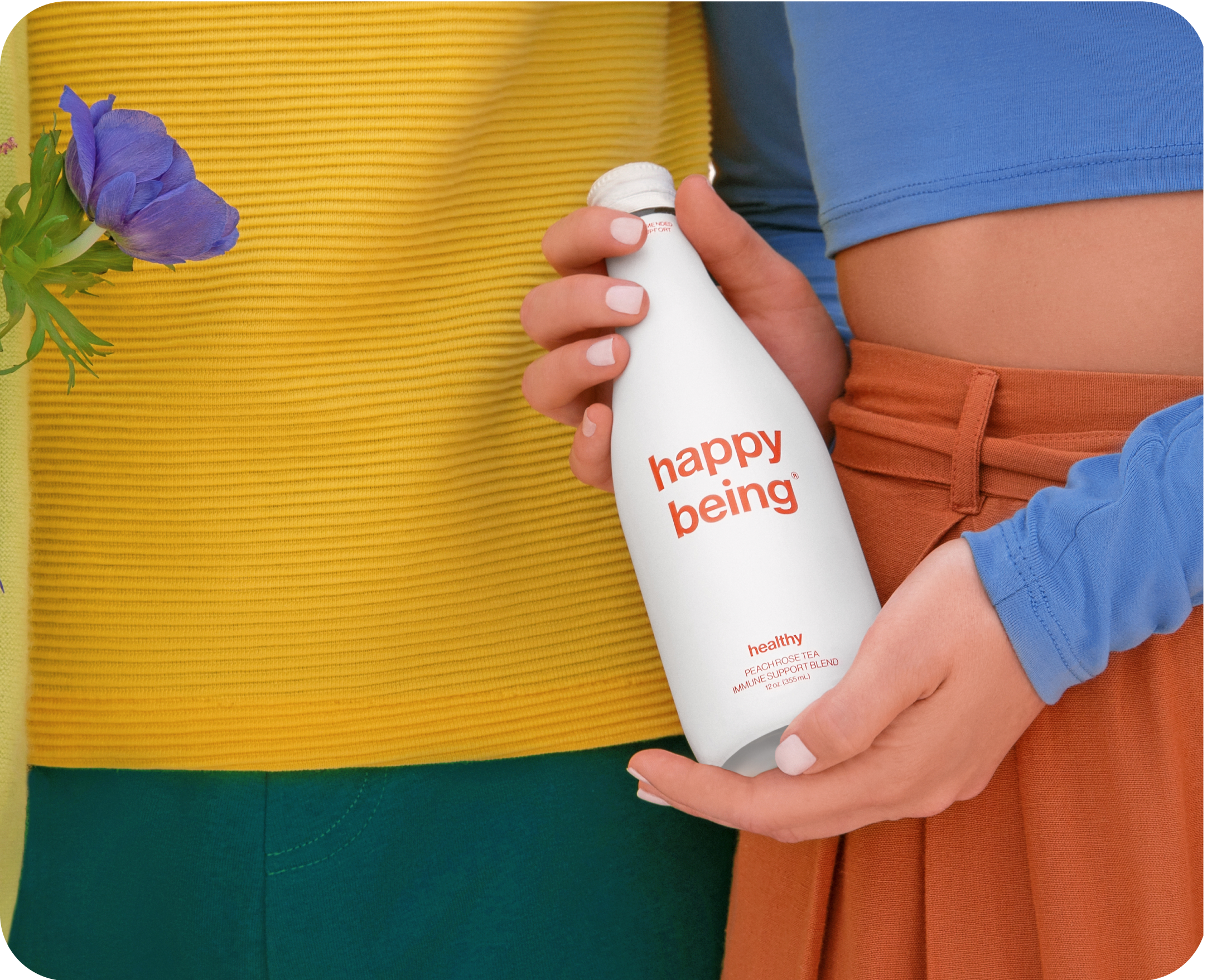 your gut's gonna love this.
happy being® healthy is your gut health solution that actually works and tastes good.
we work with gut microbiome experts, like dr. leo galland, to make sure every bottle of happy being makes a real difference for your gut health.
Try Now
Elderberry
this medicinal plant is bursting with the polyphenols that support gut health. 600mg
has been shown to be effective, but we put1000mg in each bottlefor good measure.
Vitamin D3
we put 45% of your daily recommended value of this sunshine vitamin into every bottle. from immune health to inflammation, vitamin d3 has you covered.
pTerostilbene (antioxidant)
pterostilbene is the blueberry polyphenol that wipes away oxidative stress & improves gut health. we put 50mg of it in every bottle - the equivalent of about 60,000 blueberries.
Turmeric
the golden root that's world famous for relieving pain and reducing inflammation. we use 250mg of the most absorbable turmeric around, courtesy of turmacin®.
EGCG (antioxidant)
why are apples good for you? egcg is why. this polyphenol found in apples & green tea is an all-star for gut health and inflammation.we put35mginto every bottle... as much egcg as 8 whole apples.
three refreshing flavors that all deliver the same amazing health benefits.